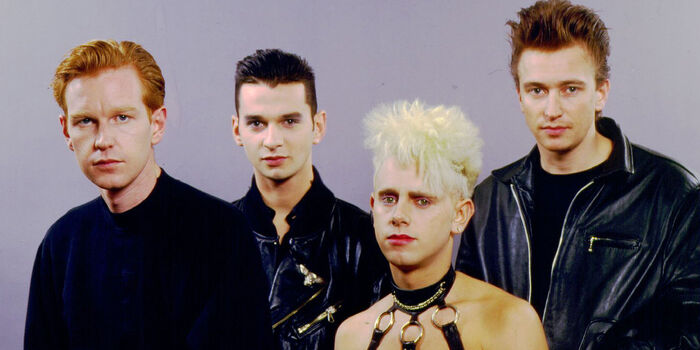 Depeche Mode is a British synthpop band that formed in Basilton, Essex, England in 1980. The current line-up consists of lead singer and occasional songwriter Dave Gahan; guitarist, keyboardist, and chief songwriter Martin Gore; and keyboardist Andy 'Fletch' Fletcher. Former members were Vince Clarke (1980-1981) and Alan Wilder (1982-1995).
Welcome to the Wiki
Depeche Mode Wiki is a site that has anything having to do with the band Depeche Mode.
The Depeche Mode Wiki is a free, public and collaborative project for all, to help create a definitive encyclopedia for the English pop band Depeche Mode.
It contains articles, images and videos about the most different topics relating to Depeche Mode, for example to the band members, to the songs, concerts and tours they performed, or to the singles and albums they released.
We welcome you to add to our knowledge base as long as what you add is concise, accurate and well written.
If you are new to Wikia, visit the Wiki tutorial, the FAQ and the Wikia help pages to get started.
Newest images
→ Further new images / All images
Community-Corner
Statistics
Polls
Who is your favourite member of Depeche Mode?
Which is your favourite album by Depeche Mode?